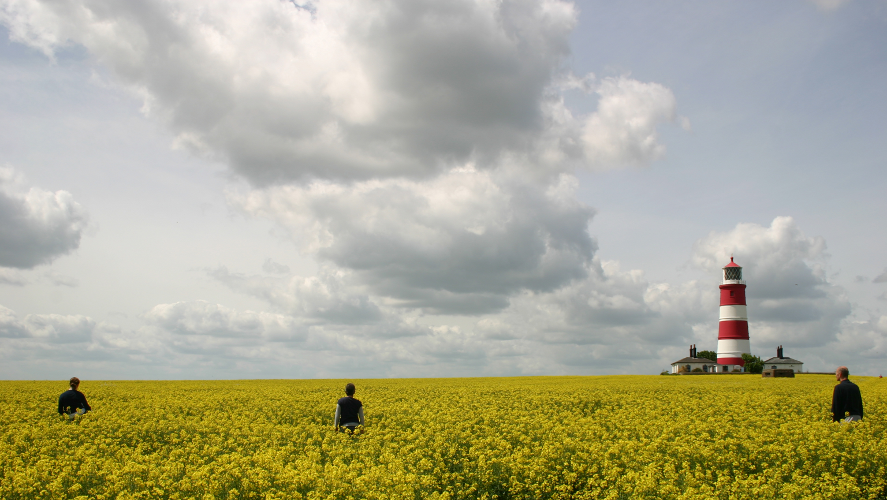 Disappearance at Sea took place in and around the land-based Happisburgh lighthouse on the Norfolk coastline. English shoreline under threat of coastal erosion, Happisburgh town is progressively being consumed by the sea, its lighthouse perpetually coming closer to the cliff edge.
Choreographed by Gaelin Little, the site-specific dance performance was inspired by the late dance artist Rebecca Skelton whose deep connection to the area lead to her own, unfulfilled, desire to create lighthouse performance pieces. Having herself a strong connection to Norfolk, Gaelin was invited by Jonathan Skelton develop the project.
The music score was especially composed by James Luff.
Happisburgh lighthouse is no longer active but has been preserved as a working light by the local community. We are very grateful to the Trustees of Happisburgh Lighthouse for granting permission for its use.
"Disappearance at Sea was a very beautifully crafted, thought-provoking and spiritual experience"
Julie Hewitt – Art Project Fund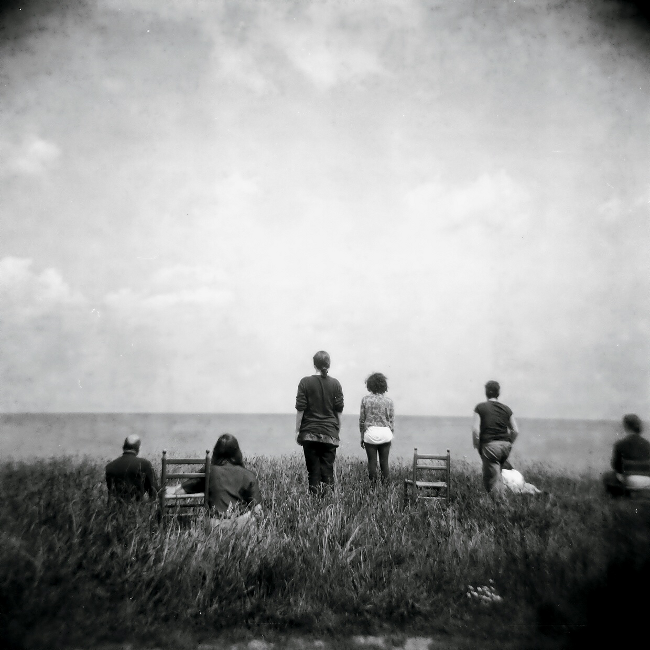 Developed with both professional and non-professional dancers, Disappearance at Sea comprised an outdoor performance on the fragile cliff edge and meandering path, then leading to an intimate performance in the interior space of the lighthouse. The theme of disappearance and emergence pervaded each performance, mirroring the transience of the ever-changing coastline. Somatic movement underpinned the choreographic process, creating visceral interactions between audience and performers and giving resonant form to the relationship between inner and outer landscapes.
"My eyes welled up as we stood on the coastline, looking with the dancers out to the open sea, straining for something beyond what we could see. The longing and loneliness was palpable"
Andrea Cambell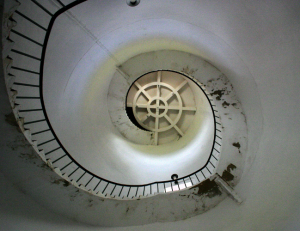 Inside the lighthouse, the audience visited the lighthouse while following the three professional dancers through a performance that enhanced the architecture and prompted an awareness of both the seascape beyond and the spaces inside. Ascending to the lantern via the spiralling staircase, they were given the chance to look up at the moving shadows on the wall, through the glass box beneath the light bulb, out the windows to seaside or down on the circular floor; and appreciated the dance performance from many perspectives.
"I enjoyed being gently led to various parts of the performance,
this encouraged me to feel part of the whole, as a witness rather than a spectator"
gggggggggggggggggggggggggggggggggMary Hedger

PICTURES by Rachel Wright & Erika Chalkley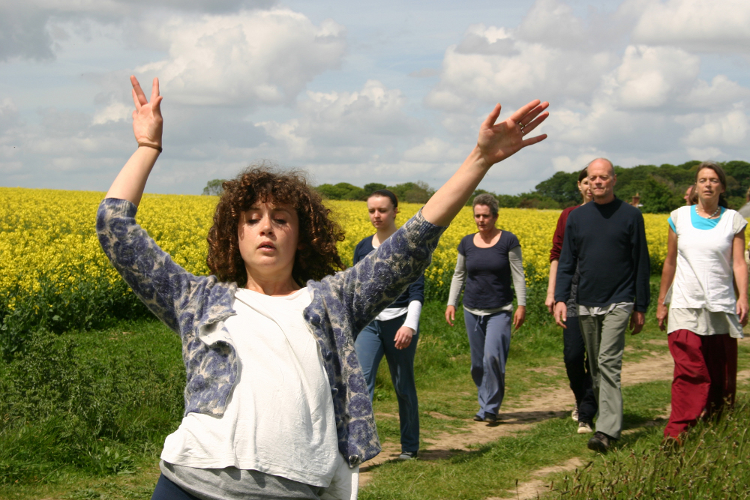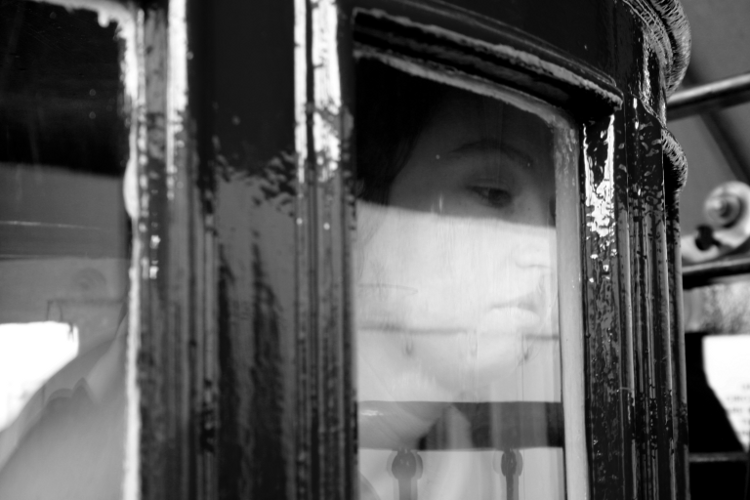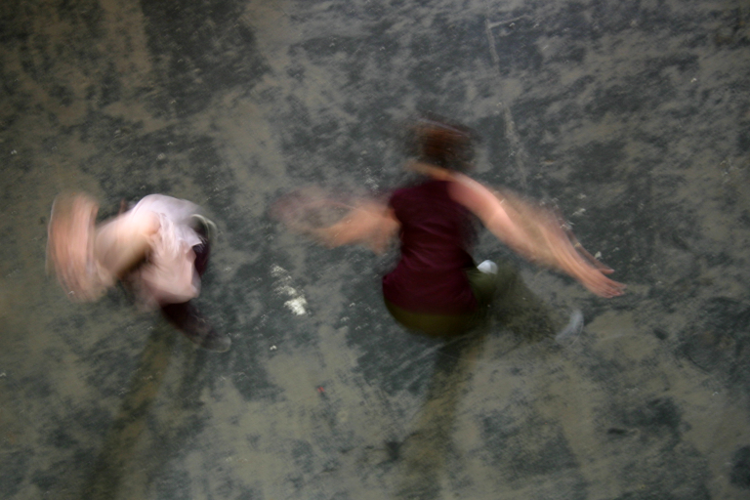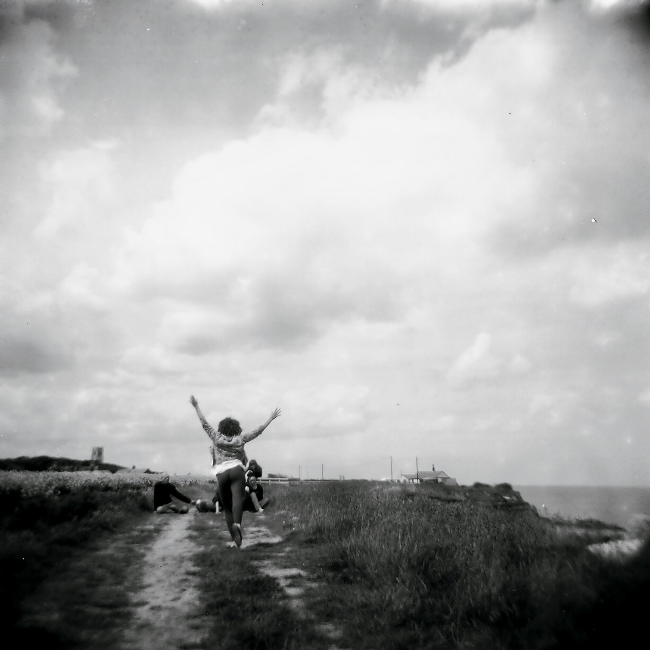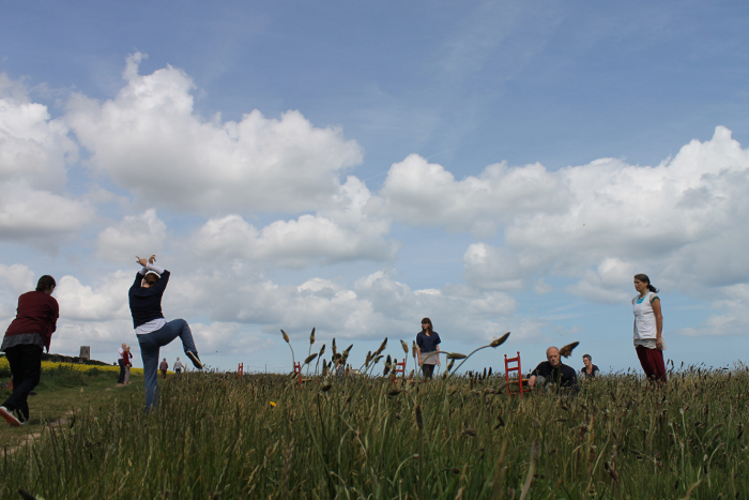 —